Hi, my name is Mary Mirtschin and I teach singing at my home studio, Singing Strong.
It has been my privilege to have had over 25 years experience as a vocalist, singing a wide variety of styles.
My expertise in teaching comes from 30 years working in education both as a classroom teacher and music tutor.
I have a passion for education and I love working with students, finding out their individual needs and helping them to achieve their musical dreams.
I love to sing and I love to perform
The photos below are of me performing the role of Carlotta in Phantom of the Opera.
I had so much fun performing this role, getting to wear so many absolutely beautiful costumes.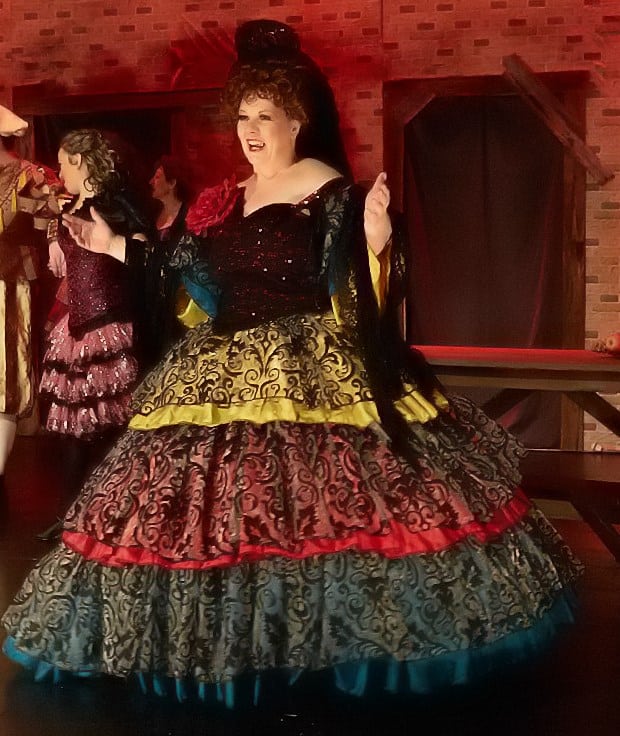 I love teaching students of all ages
Currently I have students who are as young as 7 years old, and the eldest is in their 60's.
I particularly enjoy working with teenagers, especially those preparing for VCE exams.
Because of my experiences of singing in many different styles, I have the expertise in developing the style of music that appeals to the student. I like to expose students to different styles of music and help them discover the type of music that they truly love to sing.