I started this week on Monday singing at 3 Anzac day services around Traralgon. I feel this is a real honour and privilege to be able to participate in the ceremonies in this capacity.  A big thank you to Sophie, one of my students, who sang at Tyers.  The crowds were very large this year, which was wonderful to see. Two years ago we were standing out the front of our neighbours house with the last post being played by a family member. I felt very proud to be able to sing the National anthem. Australia is a wonderful country, and we should be grateful for what we do have, in spite of all the turmoil going on in the world. We should also be extremely grateful to those who  have defended and continue to defend our country.
I have absolutely loved being back in the singing studio this week. Students were very enthusiastic to get back to singing, and it is so good to be pretty much back to normal. I love that I get to work on such a variety of songs with my students – whether it be Itty Bitty Kitty Unicorn with my very young students, to Titanium or All of Me, to Time to say Goodbye.  I have an extremely limited number of places available for lessons, so get in quick if you would like to have singing lessons. Whether it be just for fun, or you would like a serious career in music, get in touch with me and we can discuss how I might be able to help you.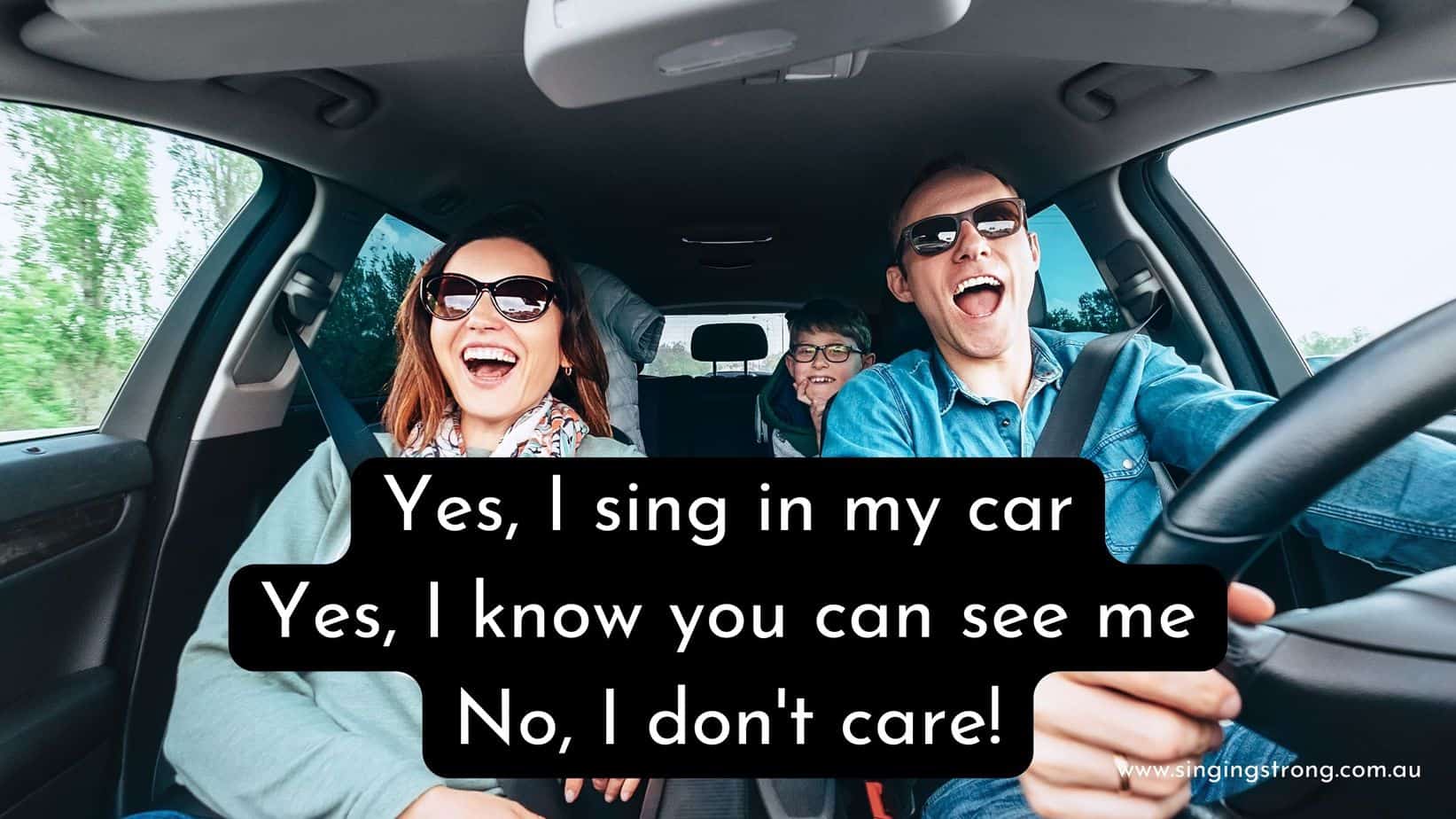 I made this image with canva. To get your own free account click here.
Here's fun song to sing in the car.
Here are the songs I mentioned in this blog post
Pretty Itty Bitty Kitty Unicorn can be found at the Full Voice Website