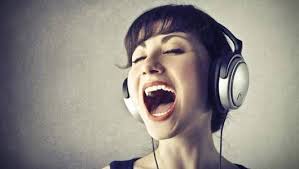 As we arrive at November 2020 with just over a month till Christmas, I ponder the last 8 months and the challenges that have been faced.
I remembered when it happened. My husband and I went to see the musical "Come from Away" on Saturday 15th March. Everyone that attended the show was on edge, as we knew everything was shutting down on Monday due to a mystery illness. People were already scared as there were a lot of empty seats in the theater. That is the last show I saw live this year.
I started the year with in person face to face singing lessons, then when everything shut down, I had to take my studio online in the space of a weekend.
The technology wasn't the problem for me, as I have been teaching online lessons for over 3 years now, but it was having to set up every student for online lessons.
We returned to face to face learning for a few weeks, before it all went back online, and for me, it will stay this way for the rest of the year.
The saddest part for me was when schools were banned from any singing at all. We are now only being able to sing outside in groups of 10 or less.
I have been so grateful for technology and that I have been able to continue teaching online throughout the pandemic.
At times I wondered why should I bother continue teaching singing? All performing opportunities were cancelled and looks like they still will be for quite a while yet.  I quickly reminded myself that singing is a skill that can and should be learned, and when we sing well, we can experience so much joy.
I know that many times throughout this year, when things seemed bleak, I would find a song I really liked, or one I wanted to learn, and poured myself into singing. It gave me so much pleasure and joy, it helped me think about something else, other than the pandemic and I felt so much better after I had sung.
Individual singing lessons are so important for progress to be made. There are numerous courses online, and some of them are very good. But the most important thing lacking is FEEDBACK. Instant feedback is so important for real progress to be made. The other important thing is when you receive individual tuition, you receive individual planning with lessons prepared just for that singer.
I have had so many students continue their lessons right through the year. They are really amazing people, who have continued on in spite of all the challenges they have had to face. The wonderful part of it is that they have made such positive progress and are singing well and confidently.
At some stage we will get back to performing, and these students will be ready and waiting for when that time comes.
States like Western Australia and South Australia have returned to live performances already, and I hope that will be the same for Victoria very soon.