I am enjoying the last few days of holidays and am now excited to be beginning a new term.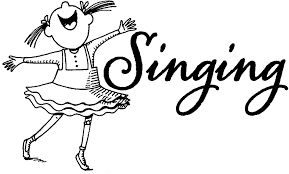 Voice lessons at the Singing Strong Studio  resume on Monday 11th April.
There will be 10 weeks of voice lessons for Term 2.
The first Singing Strong Cafe concert for the year will be held on Thursday 21st April from 6.30pm at Dal Mondo Cafe, Post Office Place, Traralgon.
This is a great evening of musical entertainment and provides student an opportunity to perform in a relaxed and supportive environment.
Please put the date in your diary. You are most welcome to invite family and friends. There is plenty of room for guests.
You might like to organize to have a meal there or coffee/dessert.
Please send me an email if you wish to participate indicating the song/songs you will be singing.  If you have a specific time you would like to attend whether due to other commitments or needing to leave early please let me know so that I can place you in the program at a suitable time.