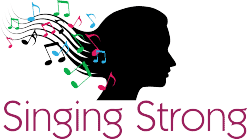 Welcome back everyone to 2017!
It is so good to be back teaching and working with all the wonderful Singing Strong students.
I absolutely love helping people achieve the voice of their dreams.
A warm welcome to new students:  Claudia, Samantha, Karla, Emmie and Kate.
Singing Lesson times still available:
If you know of anyone who would like to take up singing lessons at this stage I only have one afternoon session available: Wednesday 4.30pm. If you would like to take advantage of this lesson time please get in touch with me asap.
I do have some day time sessions available on Thursday and Friday, so if that suits, please  get in touch with me so that we can arrange a time.
Studio Policy.
Please make sure you have read the Singing Strong studio policy. You can read it here
This way you know what my role is and the expectation of students and parents.
What's on at Singing Strong?
To keep up to date with what is going on you can check out my blog posts at www.singingstrong.com.au/blog.
There is also the Singing Strong facebook page.  Please feel free to share this with your family and
friends, I like to put up all sorts of information about singing that I think might  be of value.
Events for Term One: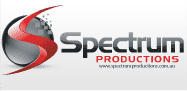 Sunday 12th March: Recording session at Spectrum Productions
I love to sing, I love to teach singing and I also love the use of technology in music. However I am discovering that while I am able to do some okay recording, I am no expert in this field.
So, I have arranged a recording session time for Singing Strong students with Brett Tippet at Spectrum Productions on Sunday afternoon 12th March, so that students have a chance to make a professional recording that will be made into a cd.
This session is only open to 12 students.  A time will be arranged for you to come to the studio between 1pm and 5pm. You get a chance to see how it all works, record and mix your song.
To book a place click on the button below. Cost is $20.

If I find that more students want to take part than we can fit on the day, I will arrange another day to do some more recording.
Please put the date in your diary!
Our first performance for 2017 will be at Dal Mondo Cafe, Post Office Place, Traralgon from 6.30pm.  This is a great opportunity to get in some performance practice, or if you haven't sung in public before, this is a safe, friendly supportive environment to get up and have a go.
If you have already done this performance before I would ask that you still come along to sing.  As I mentioned it is great performance practice and it is also good for everyone to see the progress students are making over time.
I had a wonderful time during January working with students in an intensive workshop over 5 days.  It was incredible the progress students made and I will certainly be doing more of this in the future.  I will keep you posted on future dates.