Below are songs, exercises and dances to sing and enjoy as we head towards the Easter long weekend.
Easter Bunny Hop Hop Hop
Click on this link  to go to the Full Voice page.  There are links to some singing exercises and the Easter Bunny Hop song.  This is a fun song that works on arpeggios.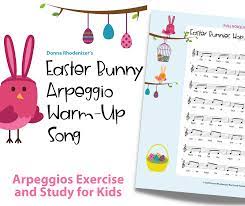 A fun song to dance to: The Bunny Hop from the 1950's
Left kick, Left,
Right kick, right
forward, back, hop, hop hop.
Make a conga line with the family and have fun!
A fun Easter exercise for all ages to practice